| | |
| --- | --- |
| Posted by Jon Lannen on September 18, 2016 at 5:25 AM | |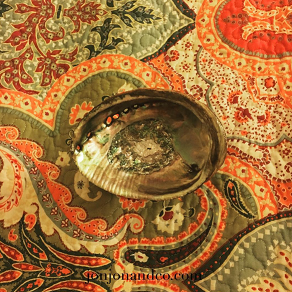 Abalone shells are stunning and have healing properties beyond the bling. Abalone shells are from the sea. The sea shell housed families of clams and scallops. The way in which abalone shells must be handled meticulously due to its hardness, or lack there of.
Abalone shells heal from emotional trauma and pain. The shells can also be used as a sage holder. In fact, an old hippie told me once we used to use those as ashtrays.

The key to the abalone shell is that its metaphysical properties from water are the key ingredients, minerals and nutrients that make it a healing stone, despite not being a rock.